School Cash Online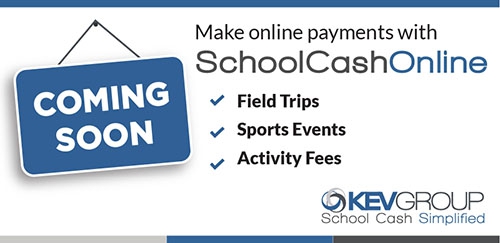 One of the measures we are taking as a division is to establish our online payment system to minimize cash and check payments at our schools and encourage parents to make online payments from home. Through School Cash Online, parents can pay registration fees, course fees, field trips, yearbooks, school clothing, and more.
Parents who use School Cash Online have the ability to:
Keep track of their child's school items and activity fees.
Stay connected by receiving email notifications of new fees.
Check their account history.
View and print receipts.
Pay for school fees anytime, anywhere, with a simple click.
Easily link and access all students in a household.
School Cash Online payments can be made with Visa, Mastercard, or electronic check.
Registration starts September 1, 2021. More information on the registration process will be provided at a later date.
Frequently Asked Questions (FAQs)
Q: Is registering for online payment mandatory for SRSD students and will cheque or cash still be accepted?
A: SRSD's preferred method of payment is online. Parents and guardians will still be able to pay by cheque or cash for school activities.
Q: Which credit card options are available?
A: The credit card options available are Visa and MasterCard.
Q: Which company does SRSD use to process online payments?
A: SRSD uses School Cash Online, a product of the KEV Group. KEV is a Canadian company.
Q: Are my family's purchases secure and how is our privacy protected?
A: School Cash Online adheres to the Personal Information Protection and Electronic Documents Act (Canada) (PIPEDA), Canada's anti-spam legislation (CASL) and is compliant with the latest industry standards for payment card security (PCI). Any Canadian data collected is held on Canadian servers. For more information, please visit: www.schoolcashonline.com/Home/Privacypolicy
Q: When will the money be deducted from my bank account?
A: Most payments are deducted within three to five business days, depending on the individual banking institution.
Q: Can parents and guardians have separate accounts?
A: Yes. School Cash Online was designed for parents to have individual accounts. Students can be added to up to five different accounts.