A Special Message from Our Director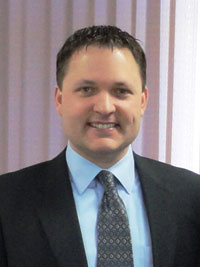 Hello Principals and Staff,
I often think of how fortunate I am to work with such a great team, but I always take some focused time during Teacher & Staff Appreciation Week to consider the efforts you make and the positive impacts you and your team have on our students.  Wow.  Thanks for all that you do.
Recent provincial events made me think specifically of the work you did to support the Board's efforts to communicate with the government about the Perrins Report.  I know that work was led by you and the SCC reps and that there were others supporting it as well.  Thank you for all your efforts and ideas and for those on your staff or SCC who made the extra efforts to submit directly to the Panel and to contact the MLAs.  I know several SCCs took that upon themselves and did some great advocacy efforts – thank you!
I have attached the document that the Board composed and submitted to the Panel.  Please share it with your SCC and with your staff and feel free to use that document to support any additional activism efforts with the Ministry and MLAs.  There is growing public concern about "transformational change" and it's still possible to influence the government decision.   I encourage you to call, email or knock on the door of an MLA and share your views about the future of education.  In addition, the Saskatchewan School Boards Association is hoping to encourage parents and communities to undertake a second surge of advocacy.  Below is an excerpt from the SSBA's presidents email:
Many people are also taking the time to share and send us comments about the importance of education for the future of our province. So we want to share those thoughts and highlight the great things happening in education in Saskatchewan. Education is our future!
 Help us share messages — an image, local story or quick message — about the importance of education and what makes you proud of your local school community. 
More information available online at: http://saskschoolboards.ca/education-belongs-to-community/
I try to make it a rare event that I ask Principals and staff to shift focus away from students and classrooms towards a governance or structural issue.  Thank you for answering the call.  And thank you for continuing give your time and talents every day to ensure student learning.
If you have any questions, suggestions or concerns, please let me know.
Robert Bratvold
Director of Education
Saskatchewan Rivers Public School Board's Written Response to the Perrins Report for the Consultation Panel