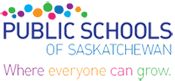 - About Us
- Board Policy Handbook
- Administrative Procedures Manual
- SRPSD Commitment to Student Achievement
- Publications
- SRPSD Departments
- Professional Development
- Tenders

Click HERE to register a student for busing or to make changes to existing busing.
CAN'T FIND WHAT YOU ARE LOOKING FOR IN OUR SRPSD SITE?

CLICK HERE!
Prekindergarten and kindergarten caregivers were all smiles as they enjoyed the Askî Camp Day with their child and completed a short survey on their child's language experiences at Queen Mary Public School. The event kicks off the Help Me Tell My Story project - a new, holistic approach to measure and support oral language development. A key principle of this approach recognizes the importance of balance in learning. Children learn in the home, school and community and by working together, our children's language grows leaps and bounds.
All SRPSD prekindergarten and kindergarten students are sharing their experience with language through a fun, interactive survey on an iPad. Teachers completed a survey regarding language experiences provided at school. Caregivers and community Elders are invited to share their perspective and experiences with language at home and in the community. Survey results will be shared with caregivers next month. Please contact your child's teacher for more information on the Help Me Tell My Story Oral Language survey and results.
NEW Education Centre Hours
8:00am to 4:30pm inclusive (effective Monday, Sept 28, 2015)
CTV Presents
School Zone