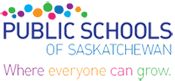 Follow Our Director on Twitter!
https://twitter.com/SRPSD_Director








SRPSD Daily Bus Report
Cold or Extreme Weather Conditions Policy

Splish Splash!
King George Community Public School
Hmm.....That's a Big Puddle!
Yay! Playing outside!
Puddle? What Puddle?
Red Wing Public School
Playing Outside....Finally!
Decorating the Parking Lot!
The snow is slowly melting and students are taking advantage of soggy playgrounds and celebrating the end of a long winter of indoor recesses!
Rainboots are out in full force, at King George Community Public School we see a photo of an unimpressed student pointing at the water under their swingsets! Principal Sterling Swain says staff are good about keeping extra dry socks around for students, but it is a little damp smelling in the classrooms at times.
Principal Art Feher of Red Wing decided to try another tactic, and to keep his students dry they safely cleared off their parking lot and the students use it as a place for hopscotch, sidewalk chalk, and skipping. Principal Feher says it gives the playground time to dry up and the students think it's "cool" to be on the other side of the school for a couple weeks.
Whatever way our schools are using their outdoor spaces this spring you can be sure of one thing- everyone is thankful to be outside and not inside!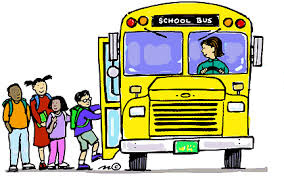 Click here for Information on the Transportation Media Release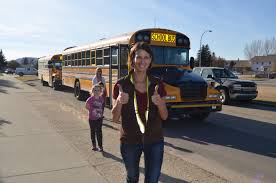 Click Here for an Exciting Invititation to join our Transportation Team!