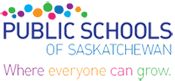 - About Us
- Board Policy Handbook
- Administrative Procedures Manual
- SRPSD Commitment to Student Achievement
- Publications
- SRPSD Departments
- Professional Development
- Tenders

Click HERE to register a student for busing or to make changes to existing busing.

CAN'T FIND WHAT YOU ARE LOOKING FOR IN OUR SRPSD SITE?

CLICK HERE!
Duct Tape Has Many Uses:
St. Louis Public School
Captain Book
Teacher Mrs. Petit experiences "consequences."
Teacher Mr. Knutson undergoes his "consequence."
Captain Book converses with a student.
Students at St. Louis Public School were introduced to Captain Book. He invited them to be crew members aboard the S.S. Epic on his voyage to literacy. The students have been tasked with six literacy challenges that result in a "consequence" for the staff of the school. For proving they were able to use text features to help their understanding, students were allowed to duct tape teachers Mr. Knutson and Mrs. Petit to the mast of the ship.
Our staff truly does have a shared belief that SRPSD is a place of excellence…just ask Mr. Knutson and Mrs. Petit!
Director Bratvold encourages us all to have high expectations for SRPSD students. In order to achieve our motto of Excellence for Every Learner we need to keep a strong commitment to student achievement. Staff focus on Literacy all across the Division and are very creative in seeking to engage all our students in the learning process.
CTV Presents
School Zone
We are proud of our Dreamcatcher Coaching Project