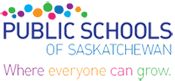 Listening to our SRPSD Student Voice Leaders
SRPSD students had the opportunity to be part of a community consultation process facilitated by Prince Albert Community Mobilization. Numerous community partners, including our Student Voice Leaders, are instrumental in helping to shape the upcoming alcohol strategy for Prince Albert and area.
Students also enjoyed the chance to discuss and give feedback to Superintendent Maureen Taylor on a special assessment session. We are all working hard to having shared understanding of evidence regarding progress. The collaboration and dialogue is so important.
To build strong capacity in our schools and community means working together. Students told us loud and clear that they have a mutual commitment to making our community a great place to live!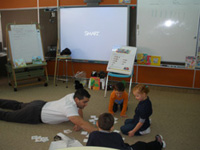 Follow Our Director on Twitter!
https://twitter.com/SRPSD_Director








SRPSD Daily Bus Report
Cold or Extreme Weather Conditions Policy

ARE YOU READY FOR KINDERGARTEN!
PreKindergarten Registration
Kindergarten Registration Form

ARE YOU READY FOR HIGH SCHOOL!

High School Parent Open Houses and Tours
Carlton - Tuesday, April 1
Open House and Tours - 1:30 - 3:00
Open House and Registration -
6:30 - 8:00
PACI - Wednesday, April 2
Open House and Afternoon Tour - 1:30 - 3:00
Open House and Registration -
6:30 - 8:00
Wesmor - Wednesday, April 2
Drop-In Open House and Tour –
1:30 – 3:00
Open House and Registration –
5:00 – 6:30