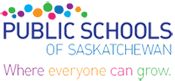 Follow Our Director on Twitter!
https://twitter.com/SRPSD_Director
- About Us
- Board Policy Handbook
- Administrative Procedures Manual
- SRPSD Commitment to Student Achievement
- Publications
- SRPSD Departments
- Professional Development
- Tenders

Click HERE to register a student for busing or to make changes to existing busing.
CAN'T FIND WHAT YOU ARE LOOKING FOR IN OUR SRPSD SITE?

CLICK HERE!
A "Literal" Christmas Tree!
Shellbrook Public Elementary School
A "Literal" Christmas Tree!
Mrs. Delisle and a few Grade 3 students.
Mrs. Bradley and her creation!
Reading a lifelong gift!
In the midst of the hustle and bustle leading to the Christmas and Holiday Season, Shellbrook Elementary Public School students are reminded about the pleasure of reading during this busy time of year. Mrs. Delisle and a few of her grade 3 students read around the library Christmas tree that Mrs. Bradley created out of various library books. Our staff and students know that the gift of improved literacy and the gift of reading is a year round commitment for SRPSD!
Notice For Shellbrook and Area of Public Meeting
Click Here for More Information
Notice of Annual General Meeting
Click Here for More Information
SRPSD Proudly Opens Carlton Fitness Centre
Click Here for Media Release
CTV Presents
School Zone
Ecole Vickers Public School
We are proud of our Dreamcatcher Coaching Project