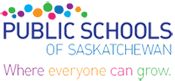 - About Us
- Board Policy Handbook
- Administrative Procedures Manual
- SRPSD Commitment to Student Achievement
- Publications
- SRPSD Departments
- Professional Development
- Tenders

Click HERE to register a student for busing or to make changes to existing busing.

Fire is Catching
W.P. Sandin Public School
BACK ROW: Grant Gustafson, George McHenry, Wayne Steen, Jeanette Wicinski-Dunn, Darlene Rowden, John McIvor, Arne Lindberg, Rodney Thomson, FRONT ROW: Jaimie Smith-Windsor (Vice-Chair), Robert Bratvold (Director), Barry Hollick (Chair)
Trustees with SRPSD Board of Education were pleased recently to hear a presentation from W.P. Sandin student leaders. The Board learned about the Hunger Games Student Leadership Conference coming up this September! Check it out below:
Notice of Annual General Meeting
Click Here for More Information
CTV Presents
School Zone
CAN'T FIND WHAT YOU ARE LOOKING FOR IN OUR SRPSD SITE?

CLICK HERE!