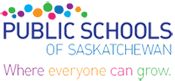 - About Us
- Board Policy Handbook
- Administrative Procedures Manual
- SRPSD Commitment to Student Achievement
- Publications
- SRPSD Departments
- Professional Development
- Tenders

TRANSPORTATION
Click HERE to register a student for busing or to make changes to existing busing.
CAN'T FIND WHAT YOU ARE LOOKING FOR IN OUR SRPSD SITE?

CLICK HERE!
Province Acknowledges Teachers and School Staff
Released on February 8, 2016
Education Minister Don Morgan has proclaimed February 7 – 13 as Teacher Staff Appreciation Week in Saskatchewan.

"Preparing students for their future is an important responsibility," Morgan said. "We are fortunate to have dedicated teachers and school staff in our province who care deeply about helping students. Every day, great things are happening in our schools thanks to their efforts."

This year's theme "Creating Learners for Life," highlights that learning is a life-long experience. The Saskatchewan Association of School Community Councils (SASC) promotes the week across the province to draw attention to the important contributions that teachers and school staff make to students' education.

"Teachers model life-long learning through their ongoing educational and professional development opportunities, as they work to adapt to changes in curriculum and teaching methodologies, student evaluation and the use of new technologies in the classroom," SASC Director Joy Bastness said. "School staff also work very hard to meet the cultural and diverse needs of all their students. We applaud their valuable contributions."

Teacher and Staff Appreciation Week was introduced in 1988 by The Canadian Home and School Federation, a national organization of parents who volunteer for schools through Parent School Advisory Councils and Home and School Associations.

Saskatchewan has proclaimed Teacher Staff Appreciation Week for the past 29 years.

For more information, contact:

Stephanie Ali
Email: stephanie.ali@gov.sk.ca
The full document can be found here:
https://www.saskatchewan.ca/government/news-and-media/2016/february/08/teacher-week
Pre-Kindergarten Registration Form
Kindergarten Registration Form
CTV Presents
School Zone