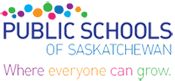 - About Us
- Board Policy Handbook
- Administrative Procedures Manual
- SRPSD Commitment to Student Achievement
- Publications
- SRPSD Departments
- Professional Development
- Tenders

Click HERE to register a student for busing or to make changes to existing busing.

CAN'T FIND WHAT YOU ARE LOOKING FOR IN OUR SRPSD SITE?

CLICK HERE!
MOVEMBER!
Vincent Massey Public School is a proud Movember Supporter!
Superintendent, Alan Nunn, a Movember Advocate!
Movember Supporter, Superintendent Randy Emmerson
W.J.Berezowsky Public School Vice-Principal Roy Feschuk, a Movember Champion!
PACI Teacher, Robert Popescul, a Movember Ally!
Supporting Movember, PACI Teacher, Troy Semenchuk
Wesmor Public High School Principal Cory Trann supports Movember!
Mo History
(Source; http://ca.movember.com/)
From 30 Mo Bros in Melbourne, Australia in 2003 to 4 million Mo's by 2013, Movember, through the power of the moustache, has become a truly global movement that is changing the face of men's health. $574 million CAD raised since 2003. 770 men's health projects funded since 2003.
Participating countries are: Australia, Austria, Belgium, Canada, Czech Republic, Denmark, Finland, France, Hong Kong, Germany, Ireland, Netherlands, New Zealand, Norway, Singapore, South Africa, Spain, Sweden, Switzerland, UK and USA.
All over SRPSD staff and students are doing their part to support Movember...and having fun while doing it!
CTV Presents
School Zone
We are proud of our Dreamcatcher Coaching Project