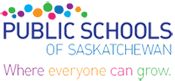 Follow Our Director on Twitter!
https://twitter.com/SRPSD_Director
- About Us
- Board Policy Handbook
- Administrative Procedures Manual
- SRPSD Commitment to Student Achievement
- Publications
- SRPSD Departments
- Professional Development
- Tenders

Click HERE to register a student for busing or to make changes to existing busing.
CAN'T FIND WHAT YOU ARE LOOKING FOR IN OUR SRPSD SITE?

CLICK HERE!
Principal for the Day!
Red Wing Public School
Kale Goodwin, Art Feher and Director, Robert Bratvold
An Important Discussion
All of our nearly 9,000 SRPSD students are VIP's, but recently one student went to a whole new level. Art Feher the Principal at Red Wing took grade 3 student Kale Goodwin and promoted him to Principal for the Day! Principal Goodwin made important decisions, went out for a business lunch, and even had a meeting with Director of Education Robert Bratvold.

Principal Goodwin won our Director over swiftly by sharing his love of literacy and proudly declaring, "Reading is my hobby, I read a zillion books!"
CTV Presents
School Zone
We are proud of our Dreamcatcher Coaching Project