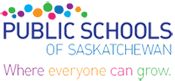 - About Us
- SRPSD Commitment to Student Achievement
- Board Policy Handbook
- Administrative Procedure Manual
- Publications
- SRPSD Departments
- Professional Development
- Tenders

Click HERE to register a student for busing or to make changes to existing busing.

Daily Focus on Literacy Instruction and Assessment

SRPSD has a commitment to improved literacy for its 8,500 students. Recently grade 3 teacher Shannon Fiddler and intern Tanya Vancoughnett were celebrating September 15th as the anniversary of the publication of best-selling author/illustrator Peter H. Reynold's The Dot. SRPSD teachers are always searching for creative strategies to engage students, that is what The Dot is all about...sunny day, front lawn...what's more engaging than that?!
CAN'T FIND WHAT YOU ARE LOOKING FOR IN OUR SRPSD SITE?

CLICK HERE!
CTV Presents
School Zone