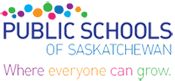 - About Us
- Board Policy Handbook
- Administrative Procedures Manual
- SRPSD Commitment to Student Achievement
- Publications
- SRPSD Departments
- Professional Development
- Tenders

Click HERE to register a student for busing or to make changes to existing busing.
CAN'T FIND WHAT YOU ARE LOOKING FOR IN OUR SRPSD SITE?

CLICK HERE!
Provincial Level Leadership!

SRPSD is so proud of W.P. Sandin staff and students! They played host to the 36th annual Saskatchewan Student Leadership Conference from September 16 – 18th. Over 600 students and 150 teachers from all over Saskatchewan "caught fire" with the passion for leadership and citizenship by attending the "Fire is Catching" conference in Shellbrook! The three day event consisted of inspirational keynote speakers, skill-building workshops, and a fierce competition between participants that culminated in a "Hunger Games" on the Shellbrook golf course. Congratulations to W.P. Sandin and the entire Shellbrook community for lighting a spark that will burn well into the future.
NEW Education Centre Hours
8:00am to 4:30pm inclusive (effective Monday, Sept 28, 2015)
CTV Presents
School Zone