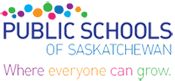 - About Us
- Board Policy Handbook
- Administrative Procedures Manual
- SRPSD Commitment to Student Achievement
- Publications
- SRPSD Departments
- Professional Development
- Tenders

Click HERE to register a student for busing or to make changes to existing busing.

CAN'T FIND WHAT YOU ARE LOOKING FOR IN OUR SRPSD SITE?

CLICK HERE!
Signs, Signs, Everywhere are Signs
of PreK and K!
PreKindergarten is just around the corner!
Kindergarten Learning!
Princess Margaret Public School
Riverside Public School
Vincent Massey Public School
Saskatchewan Rivers Public School Division #119 Map
Saskatchewan Rivers Public School Division is a large school division geographically, with schools located in the City of Prince Albert, as well as in rural areas in all four directions from the city, ranging from Big River to St. Louis to Kinistino to Meath Park to Christopher Lake, and many points in between; 32 schools in all, serving 9,000 students, the responsibility of a 10-member Board of Education comprised of rural and urban trustees.
If you know of a child who will be 5 years old by December 31, 2015 or a child who is turning 3 or 4 years of age by December 31, 2015 please invite them to contact their neighborhood school to register their child! We are on a mission of "Excellence for Every Learner."
CTV Presents
School Zone
Ecole Vickers Public School
T.D. Michel Public School

Big River Public School