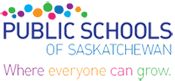 Follow Our Director on Twitter!
https://twitter.com/SRPSD_Director
- About Us
- Board Policy Handbook
- Administrative Procedures Manual
- SRPSD Commitment to Student Achievement
- Publications
- SRPSD Departments
- Professional Development
- Tenders

Click HERE to register a student for busing or to make changes to existing busing.
CAN'T FIND WHAT YOU ARE LOOKING FOR IN OUR SRPSD SITE?

CLICK HERE!
Mathletes!
Saskatchewan Rivers Public School Division is proud of our sustained focus on Literacy. Queen Mary Public School students recently took Mathematical Literacy to a whole new level. Math Olympics were held as part of Literacy Week celebrations. Our community partners stepped up and 25 SUNTEP future teachers helped facilitate the special event. The pictures above are evidence of Queen Mary "Mathletes" ability to think, apply and communicate Mathematical Literacy.
CTV Presents
School Zone
Ecole Vickers Public School

T.D. Michel Public School