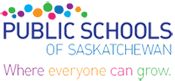 - About Us
- Board Policy Handbook
- Administrative Procedures Manual
- SRPSD Commitment to Student Achievement
- Publications
- SRPSD Departments
- Professional Development
- Tenders

Click HERE to register a student for busing or to make changes to existing busing.
CAN'T FIND WHAT YOU ARE LOOKING FOR IN OUR SRPSD SITE?

CLICK HERE!
Canwood recently got involved with The Royal Saskatchewan Museum as they held a Saskatchewan Fossil campaign in April to select the provincial fossil (we have lots of provincial emblems, but no fossil emblem!). They had a contest for Grade 7 classes across the province to create a short video championing one of the fossils and our Grade 7/8 class entered the contest. They worked really hard to create a short 4 minute video (entirely student driven) and we were one of six finalists! Our video can be found on YouTube at https://youtu.be/WXU_PfRgsfk and attached is a copy of the certificate we received!

Thank-you to teacher Kori Boskill for submitting this newsworthy story.
CTV Presents
School Zone
NEW French Immersion Program Starts: Sept. 2016 at Arthur Pechey Public School INFORMATION HERE