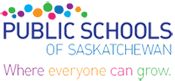 "Bridge to Success"

Guided by our supportive Board of Trustees, Saskatchewan Rivers Public School Division is proud of their belief in Excellence for Every Learner. Every day, our 1,200 staff expect high standards from over 8,500 students.
St. Louis Community Public School is 1 of our 32 schools that makes good things happen! Pictured above is the bridge that takes us to proud Principal Carol Yeo sharing "EPIC" learning plans, proud student athletes signing athletic banners, and quiet cultural pride evident in a talking circle.
Director Mr. Robert Bratvold is quoted as saying, "Saskatchewan Rivers Public School Division is a place of excellence and we are proud of the work we do with students, families and other partners in our educational community."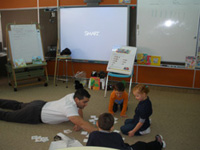 Follow Our Director on Twitter!
https://twitter.com/SRPSD_Director








SRPSD Daily Bus Report
Cold or Extreme Weather Conditions Policy

ARE YOU READY FOR KINDERGARTEN!
PreKindergarten Registration
Kindergarten Registration Form

ARE YOU READY FOR HIGH SCHOOL!

High School Parent Open Houses and Tours
Carlton - Tuesday, April 1
Open House and Tours - 1:30 - 3:00
Open House and Registration -
6:30 - 8:00
PACI - Wednesday, April 2
Open House and Afternoon Tour - 1:30 - 3:00
Open House and Registration -
6:30 - 8:00
Wesmor - Wednesday, April 2
Drop-In Open House and Tour –
1:30 – 3:00
Open House and Registration –
5:00 – 6:30